Wildlights at Columbus Zoo and Aquarium
Today I'm sharing highlights from one of my favorite Holiday traditions in Columbus, OH - Wildlights at the Columbus Zoo and Aquarium. My post is over on
Mom's Guide to Travel
. Go check it out!
When Chuck Norris goes to the zoo he makes the animals pay to see him.*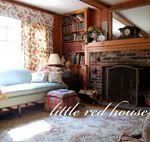 *Source: laughline.com
From Our Family to Yours . . .
Santa leaves out cookies for Chuck Norris.*
*Source: chucknorrisfacts.com
Sorry, Clark. I do believe you've been outdone by Pete Basala in Hammond, Indiana.
For more than 20 years, Pete has decorated his Northwest Indiana home for the Holiday season.
This was our first time visiting the massive display that has lights and inflatables galore! In fact, the display is so large that a few of Pete's neighbors allow him to use their front yards.
Upon driving up to the Basala's home it became apparent that this was not one of those displays you simply drive past slowly. If you really want to get the full experience you should park and take a stroll through Peteyville.
Doll Baby kept running from one area to the next excited to check out each Christmas treasure. She shrieked in pure delight when she spotted Santa!
After checking out Peteyville, we headed back to our car and listened to the display narration on 88.5 FM. It was filled with facts ranging from their weekly electric costs to the amount of amps from their dedicated power feed.
Here's a short video I took as we drove off to head back home. Take a gander!
If you're up for a road trip or are in the area be sure to check out Peteyville.
Peteyville
For a Christmas tree, Chuck Norris simply roundhouse kicks down a redwood and carries it home!*
*Source: chucknorrisfacts.com