Small{ish} Town Eats | Tyler's Tender
Small Town Stats* | Schererville, IN
Population - 29,250 (as of 2011)
This past Sunday we stopped in at one of Doll Baby's favorite restaurants -
Tyler's Tender
in Schererville, IN.
Trains galore!
As soon as we walked in she ran over to the model train display.
Eventually we were able to pry her away and sit down for lunch at the counter, but only because a model flat bed train delivered the food.
After about five minutes of eating Doll Baby asked to get to down to play with the model train display again (huge shock, I know!) while the Hubs and Big Guy continued to eat their lunches.
Like all of our visits before, it was a fun time. And everyone (especially Doll Baby) enjoyed the trains.
Be sure to stop in at Tyler's Tender when you're in the area and let me know what you think!
350 East U.S. Route 30
Schererville IN, 46375
Chuck Norris can parallel park a train.**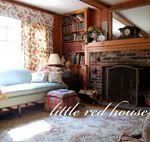 *Statistic from city-data.com
**Source: http://www.chucknorrisfacts.com/all-chuck-norris-facts